News
Subscribe to posts
Printing with the Cube 3D Printer.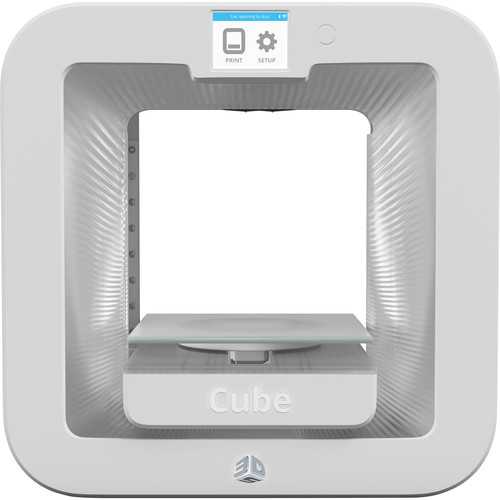 This printer sales for $999.99.

 - It has a resolution of 70 HD microns and 200 SD microns.  This printer uses Plastic Jet Printing with dual jets.  A person can print a 6 X 6 X 6 object out of recyclable ABS or compostable PLA plastic.  All of this sounds very nice, but actually printing with the two jets is a hassle.  We have spent almost two months trying to print in two colors, but we are having a jamming issues with the cartridges.  The printer works well when printing in one color, the problem is when you try two colors option.  At this point we have one cartridge that we can't fix and three more that need constant assistance when printing.  If you own one of these printer, we hope you are having better luck than us.  Enjoy your 3D printing experience!
While other companies are more concern on making money, Amazon it not.   Amazon has blown the competition out of the water with their new line of Kindle Fire HDX tablets.  It has shown companies like Asus, Google, Samsung, Dell, Microsoft, Acer and many others that it is not only about the money, but also of taking care of their customers.  Here at Zoohla, we are still shocked by their new line of products.  Amazon is not a computer company and yet it has left the computer companies scratching their heads on what to do next.   This is a very interesting situation, how are the big dogs going to respond to this blow from Amazon.  Amazon's products are of very good quality and now they have the horse power to challenge any tablet out there.  I guess we will have to wait for November and December to see what the computer companies do.  But for now, the Kindle Fire HDX is the table to get.  It has a gorgeous resolution at 1920x1200 with 323 ppi, the fastest Snapdragon 800 and the Adreno 330 GPU.  Plus you get a battery life of up to 11 hours heavy use and up to 17 for just reading.  Way to go Amazon!  Way to set the standards high for other companies.
There is something to say about Microsoft, people may think that it's trying to take over the world, but at least Microsoft is doing it with style.  Microsoft has launched it's DreamSpark program to help educational institutions and students with the tremendous cost of upgrading to newer programs.  The Zoohla classes have been a part of MSDNAA, now DreamSpark,  for many years and it has helped us tremendously with the cost of purchasing the upgrades to our software.   The lab gets the latest software used to teach students and students get their own copy.  No more headache for the instructor, parents and students; the work can now be done either at school or at home.  This is a plus for Microsoft.  Way to Go!

Microsoft is setting an excellent example for the giants of the world.  Now it is time for Adobe, Dell, Google, HP, AutoDesk and others to follow.  Are they up to the challenge?  Only time will tell.

Prof. Zoohla and his classes will like to take the time to thank the folks at Microsoft for their work and support to education.

THANK YOU!