Printing with the Cube 3D Printer.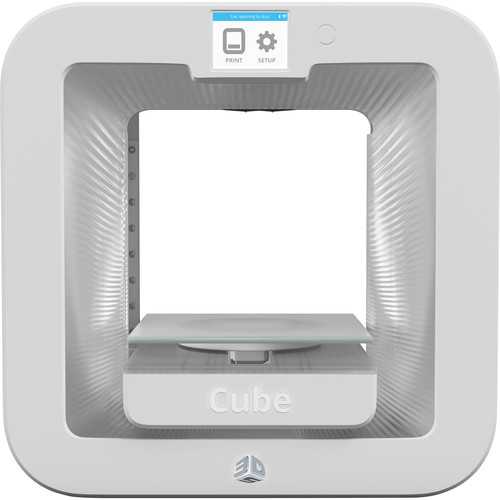 This printer sales for $999.99.

 - It has a resolution of 70 HD microns and 200 SD microns.  This printer uses Plastic Jet Printing with dual jets.  A person can print a 6 X 6 X 6 object out of recyclable ABS or compostable PLA plastic.  All of this sounds very nice, but actually printing with the two jets is a hassle.  We have spent almost two months trying to print in two colors, but we are having a jamming issues with the cartridges.  The printer works well when printing in one color, the problem is when you try two colors option.  At this point we have one cartridge that we can't fix and three more that need constant assistance when printing.  If you own one of these printer, we hope you are having better luck than us.  Enjoy your 3D printing experience!